Our Supply of Replacement Parts will Keep Your Ford in Near-Mint Condition!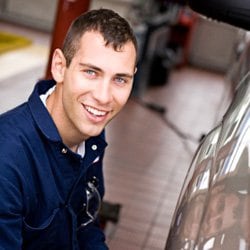 If and when the time comes that your reliable Ford vehicle needs to come in for a part replacement, our staff at Phil Waterford's Manteca Ford is more than ready to handle the situation - no matter which piece actually needs to be replaced. With a hearty inventory of original manufacturer parts from the Blue Oval itself, your Ford sedan, SUV or truck can continue to run like its first day on the lot, all it takes is what seems like a run-of-the-mill service appointment. We strive to be the go-to destination for drivers across Stockton, Modesto, Tracy and beyond, making life simpler for Ford drivers in a time of need.
Take Advantage of Our Rotating Stock of Parts Specials
The need for a replacement part often is an unexpected expense that most drivers aren't ready to handle right away. Fortunately for our customers, there is a growing range of parts specials that are designed to cut your costs for a less stress-filled experience. Whether you're in need of a replacement side mirror, a mechanical or technical component, or even just a windshield wiper, we're eager to prove that there is no better place to turn to for your next part order. Be sure to plan a visit to see our stock of parts up close and speak with our service experts, both conveniently located at 555 North Main Street in Manteca, CA!